CRETE

CAVE OF EILEITHYIA

THE CAVE OF EILEITHYIA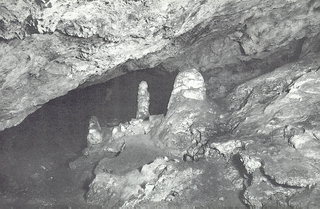 The cave of Eileithyia. It is 64.5 m. long, entered from the east. Inside there was a rectangular anteroom and a rectangular peribolos surrounding cylindrical stalagmites (altar or cella).

Courtyard with the altars. The courtyard is exactly outside the cave and was probably used for ceremonial activities. Buildings of the 14th-13th centuries B.C. were discovered here and interpreted as priests' houses by their excavator.
Please share your opinion of it with other travelers. Write a review!