CRETE

CHANIA

HALIDON AND KONDYLAKI STR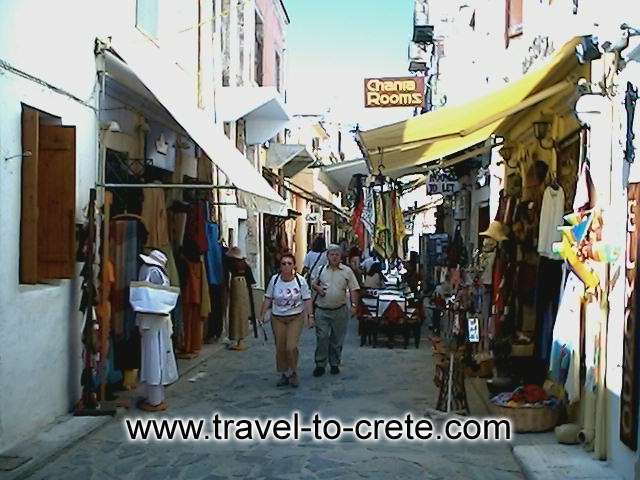 In the old town of Hania, Kondylaki street a traditional narrow walkway with beautiful small restaurants and lots of artshops and Halidon street is propably the top touristic street in Chania. It leads down to the harbour front. In a square on the right you will find Chania's cathedral church of the Three Martyrs. It was built on the site of a soap factory, whose owner, the Mustapha Nily Pasha, when he became prime Minister of the Ottoman Empire, donated the soap factory and money to construct a church for the Christians of Chania. A little further down the road a Turkish hamam survives. Across from the cathedral is the catholic church in whose courtyard is the entrance to the Cretan Folk Museum. Right next door is the renovated church of St Francis, the most impressive Venetian church on Crete, consisting of a temple and two closed courtyards, and probably dates back to the 14C. Nowadays it houses Chania's archaeological museum, well worth a visit to see the ceramics, inscribed tablets, glassware and mosaics recovered from local excavation work.

Just off the top of Halidon street Stilvanadika road is popular among the visitors for its huge array of leather goods and articles of Cretan folk art. You may find some of the craftsmen at work fashioning items such as the traditional Cretan boots.
Please share your opinion of it with other travelers. Write a review!