CRETE

ELIROS HOTEL

RESTAURANT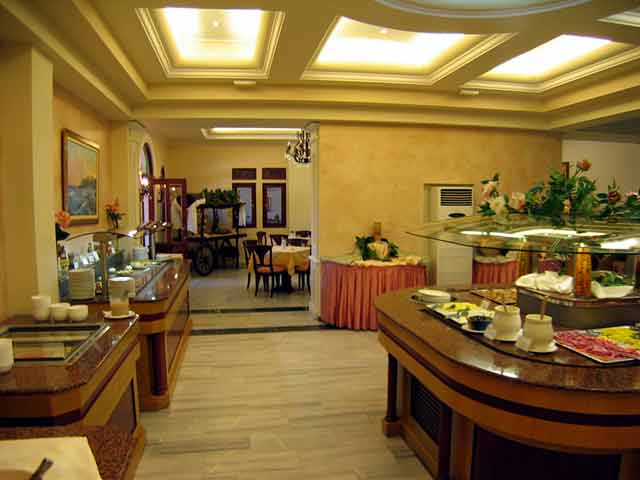 In the central restaurant of Eliros Hotel you are able to have your breakfast, the lunch and the dinner in a complete buffet. The breakfast is a complete "American Type" Breakfast and in the lunch and dinner is offered Greek foods but also international dishes.
You are able to enjoy your food in the internal restaurant with complete air conditioning, or in the covered veranda with view of the garden and the swimming-pool.
Various snaks as well as drinks are offered to our customers in the Snak Bar wich is found at the beach, while they are able to have their children to play in the completely equipped playground or they can play billiard, ping pong or tennis.
A large variety of Greek and other drinks can be found in the Main Bar which is open from the morning up to late the night. Our clients are able to choose from the comfortable and luxurious, completely air-conditioned, lounges or our covered veranda with view at the gardens and the swimming-pool.

Please share your opinion of it with other travelers. Write a review!